By Regina | 10 May, 2019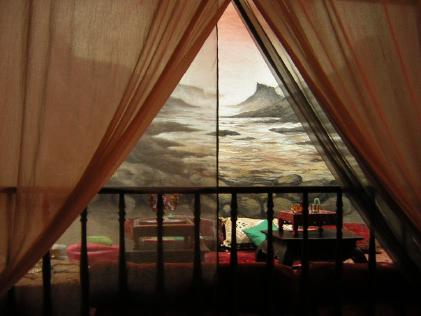 Impressions of depth
A painting directly on the wall can do much more than a picture limited by a certain format, completely changing the effect of space.
The room can be visually enlarged or reduced by the choice of motifs. Colors that blend well with the space create a harmonious atmosphere. This way, even very large pictures that fill the entire wall can be present and yet not obtrusive.
Example
An example of this effect can be seen on the wall painting of the old bus station from the 50s, in Cafe Restaurant Dollinger (see picture).
By exclusively using shades of gray, the painting opens the space and at the same time takes you on a journey through time.