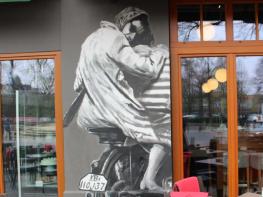 An interestingly designed and painted façade can turn a hitherto inconspicuous corner into a visually stimulating place.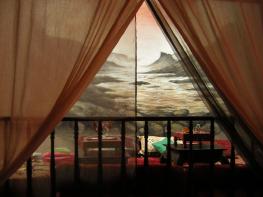 A painting directly on the wall can do much more than a picture limited by a certain format, completely changing the effect of space.
The room can be visually enlarged or reduced by the choice of motifs. Colors that blend well with the space create a harmonious atmosphere. This way, even very large pictures that fill the entire wall can be present and yet not obtrusive.